Greenford Minibus Hire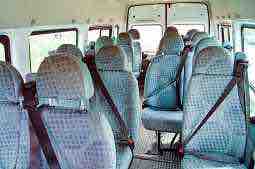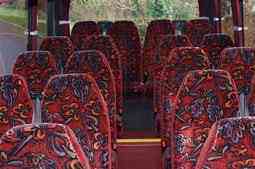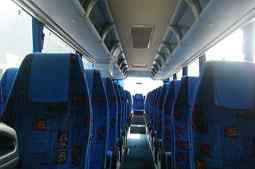 Greenford – HOME 
Greenford is a large suburb of London, 11 miles away from Charing Cross. The postcodes of the town start with UB6.  
 
The town itself has few places of interest. The Ravenor Farm is the biggest park, and site of the annual Greenford Carnival, every July. The Northala hills, another pristine locale, is nearby. The Northala Fields Park offers two adventure playgrounds, three wildlife ponds, six lakes for fishing, and more, making it a perfect locale for a day out. Brent Lodge Park, another sprawling open area in the vicinity, has an adventure playground, family maze, and a popular animal centre. 
 
The London Motorcycle Museum is the major indoor attraction in town, displaying over 200 exhibits of bikes and memorabilia. The Greenford Heritage Centre is another museum, which showcases a large collection of household items used in British homes, over the ages.  
 
Greenford being only around 10 miles from Central London, most of the iconic attractions of the City are also within easy reach of the town. The Buckingham Palace, the Tower of London, the London bridge, Westminster Abbey, London museum, London ye, and all the major attractions are within 10 miles or thereabouts. 
 
Greenford has a strong industrial heritage, being the site of William Perkin's dye chemical factory, the world's first modern organic chemical industry. The Lyon Way Industrial Estate is a redevelopment of the old J Lyon's iconic "Zig Zag factory." There are a good number of local businesses based out of Greenford. Some of the prominent ones are British Bakeries, Aurora, and others. 
The Wacky Warehouse indoor play area, Dinosaur Escape indoor golf, and some other options make for exciting day out with activities, for children and families.  
 
It help if you have reliable transportation on hand for you group tours based out of Greenford, regardless of the purpose of your trip. Our minibus hire in Greenford is high demand for airport transfers, concerts, visiting golf courses and racecourses, visiting the beaches and natural attractions of nearby Kent, for sightseeing trips in and around London, for business meets, conferences, trade fair, exhibitions, and other events in and around town, for private functions such as weddings, funerals,and birthdays, for stag do and hen do nites out, for festival event transfers, and a host of other purpose.  
 
We have a varied fleet, comprising on high end vehicle models, such as Ford Transit minibus, Mercedes 16 seater minibus, Volvos, and Iveco coaches. These vehicles come in varying configurations, capable of accommodating 8, 12-14, 16, 24, 28-35, 49-52 and 72 passengers, with ample luggage space as well. Each vehicle is in a class of its own, offering it distinctive style, and special features. The common features running across all our vehicles are air conditioning, the latest audio and DVD systems, comfortable seats, and GPS. 
 
A key strength of our Greenford minibus hire service is robust system, for all our processes. We undertake systematic servicing of all our vehicles. We believe in making replacement for tyres and other essential components on a proactive basis, knowing that a well maintained vehicle is our best investment, and keeping the vehicles in prime shape reduces running costs, and overheads, allowing us to charge lesser rates from our customers, and thereby gain strategic competitive advantage. 
 
Our systems are primed to make things easy for the customer. We have a simple booking form, where all you need to do is fill up an easy online booking form at our website, and get an auto generated quote. Your selected vehicles will reach your desired pick up point, anywhere in Greenford, without any hassles, or without you having to follow up or confirm. You always have the option of getting in touch with our customer support team, through email phone, or live chat, and get a custom quote based on you specific requirements. Our customer support team works 24 hours a day, and is always ready to undertake the coordination and scheduling tasks related with the trip, and make available any optional extras you want, in the trip. The most common optional extras our customers demand are on board games and entertainment options, cooler kit to serve refreshments, and more. 
 
Our Greenford minibus hire throws in the services of a driver, who is competent in all aspects. They have considerable years of experience in driving the type of vehicle they handle, and are known to leverage the facilities available in the vehicle to the hilt. They are locals. Who know the routes well, and take the best routes, at the best times, to ensure you reach your destination on time. We hire our driver after careful considerations of their mental and psychological abilities, including their ability to remain alert, remain cool under pressure, keep a level head under crunch situations, and more. We train theme extensively on traffic rules, safety, first aid, customer care, and all other aspects related to driving. 
 
Greenford is served by the A40 road. The town has two tube stations, Sudbury Hill station, and Greenford station. The Greenford station is also on the First Great Western over ground rail route. 
 
Our Greenford minibus hire services has a reputation for professionalism, reliability, and high quality, at very low prices. These are the key factors on which customer praise our services, in their testimonials. Read through these testimonials, and book your minibus hire in Greenford, now. 
 
 
WHY CHOOSE US
Coach Tracker
Flights monitor at all airports
Manage your booking
Printer friendly tickets
G.P.S System
Specialised GPS system Pick you up on time
Timetables
Excellent time keeping
Avoid train delays
Switch to coach to avoid rail disruption
Save money
Save money on all coach sizes
Travelling with us
Voted number 1 for customer service
Luggage capacity
All vehicles have luggage capacity depending on the number of people
---
Online Exclusives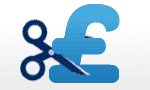 Lowest Rates Guaranteed save money on all sizes coaches.
Creditcards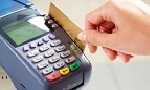 All Credit Cards Accepted
( charges may apply )
Business Accounts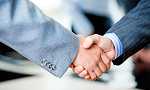 Business Accounts and Contract Work welcome.
Travel to Europe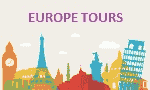 Travel to Europe- All inclusive
24 hours service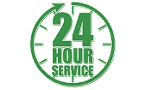 24 hour service 7 days a week.
Airport transfers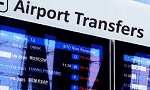 Airport transfers Free parking included at all airports.